From 1920 to today, AMOF-Fjell has had a long historical journey. Some of AMOF-Fjell Process Technology's employees represent a continuation and modernisation of the activities of the Stord Bartz Company, which roughly a decade ago was a considerable contributor in respect of innovation and modern design in the protein recovery and sludge industries. A number of the present employees had a long time service in the Stord Bartz Company.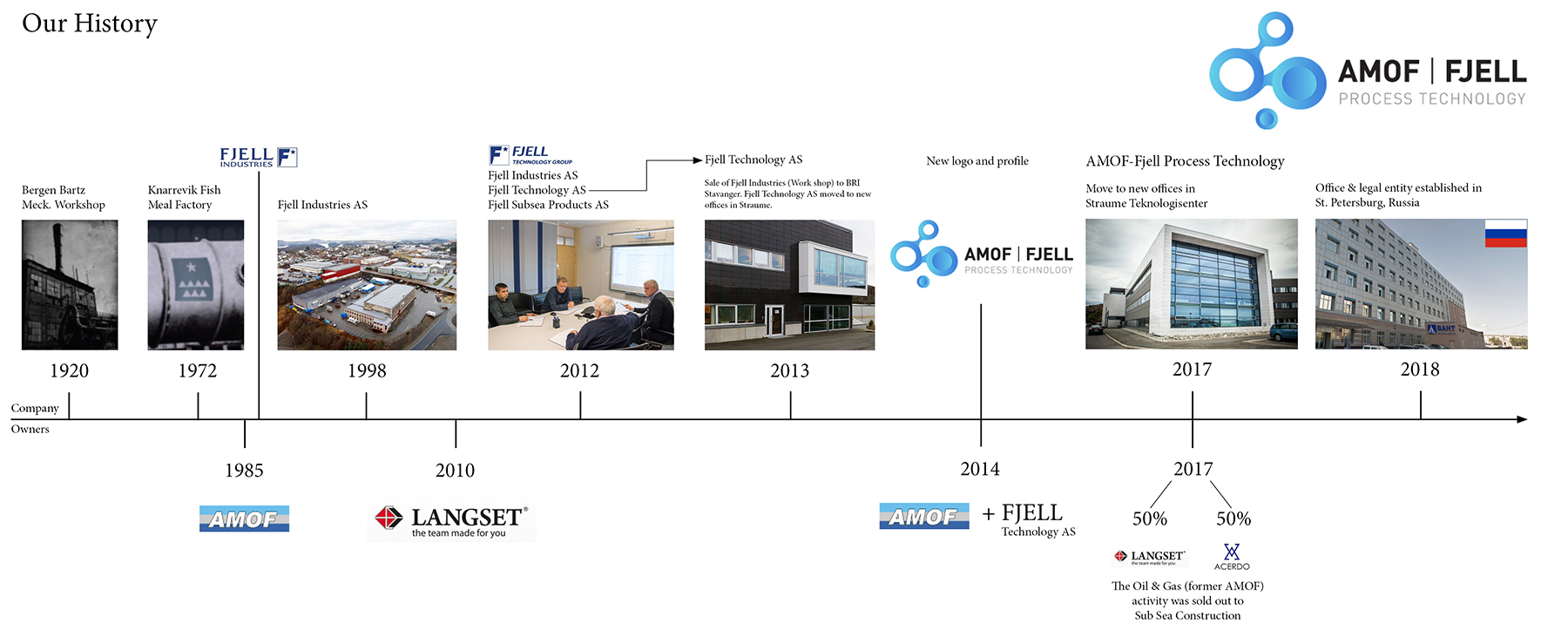 In 2014, we were joined by employees from Aukra Midsund Offshore (AMOF) in Molde, a leading designer and manufacturer of separators and pressure vessels for the Norwegian oil and gas industry.
2017, Amof-Fjell moves to to new location in Trollhaugmyra 15, N-5353 Straume, and have established new office in St.Petersburg, Russia in 2018.